Makeup Booking
Switch Cosmetics Limited offers pro makeup bookings and training in collaboration with the Camouflage School of professional Makeup Artistry. We offer professional makeup services for weddings, corporate events, fashion shows, music videos, TV & Movies, and other special events at affordable rates.
Our artists are well trained, very professional and adhere to strict sanitary guidelines. Our services extend across Nigeria and abroad (UK, USA, Canada, Dubai etc). Oby Iyamah, our head artist and Creative Director has a wealth of knowledge, training and experience in the beauty industry, so you can only expect the best. Please contact us to hire a makeup artist for your next event.
Book Your Appointment Now

Contact Us
For all inquiries, please send an email to info@switchcosmetics.com
Our Creative Director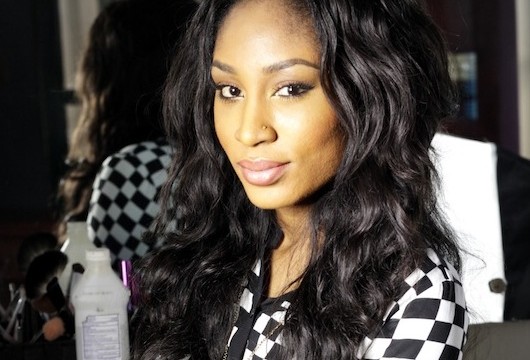 MESSAGE
I have always been a makeup   lover and collector. As a child, i was always at my mother's dressing table playing with everything possible, i was mainly drawn to anything colorful. By the time i left her dresser, i looked like a very messy carnival queen. I grew up never letting go of my love for color but i trained myself to learn to use them right.
I have always wanted to be an entrepreneur, so I never hesitated to dabble into anything that gave me that opportunity, especially if it supported my passion for makeup. During my undergraduate years as a student of Communications and Sociology at McMaster University, I joined the MaryKay Team as a consultant and sales rep. Those were very useful years that helped develop my skill as a makeup artist and motivated me to pursue a long-term career within the industry. After completing a masters degree in Communications and New Media, i decided it was time to make the big leap.
I actualized my dream of running a makeup line by collaborating with a Canadian brand to create the CMA (Camouflage Makeup Art) line which launched with bright, highly pigmented baked eyeshadow compacts in July 2010. Shortly after the brand launched the first few products, I pursued a diploma in professional makeup artistry at the pro makeup school, Toronto Ontario Canada. Here, I had the privilege of learning from highly skilled makeup artists with a good wealth of experience.
As a trained makeup artist, I am blessed to experience so much fulfillment from altering faces and imparting confidence using professional tools and techniques.
Oby Iyamah